35 Years Later, Get Slimed Again: GHOSTBUSTERS returns to theaters & we're hosting a massive ticket giveaway!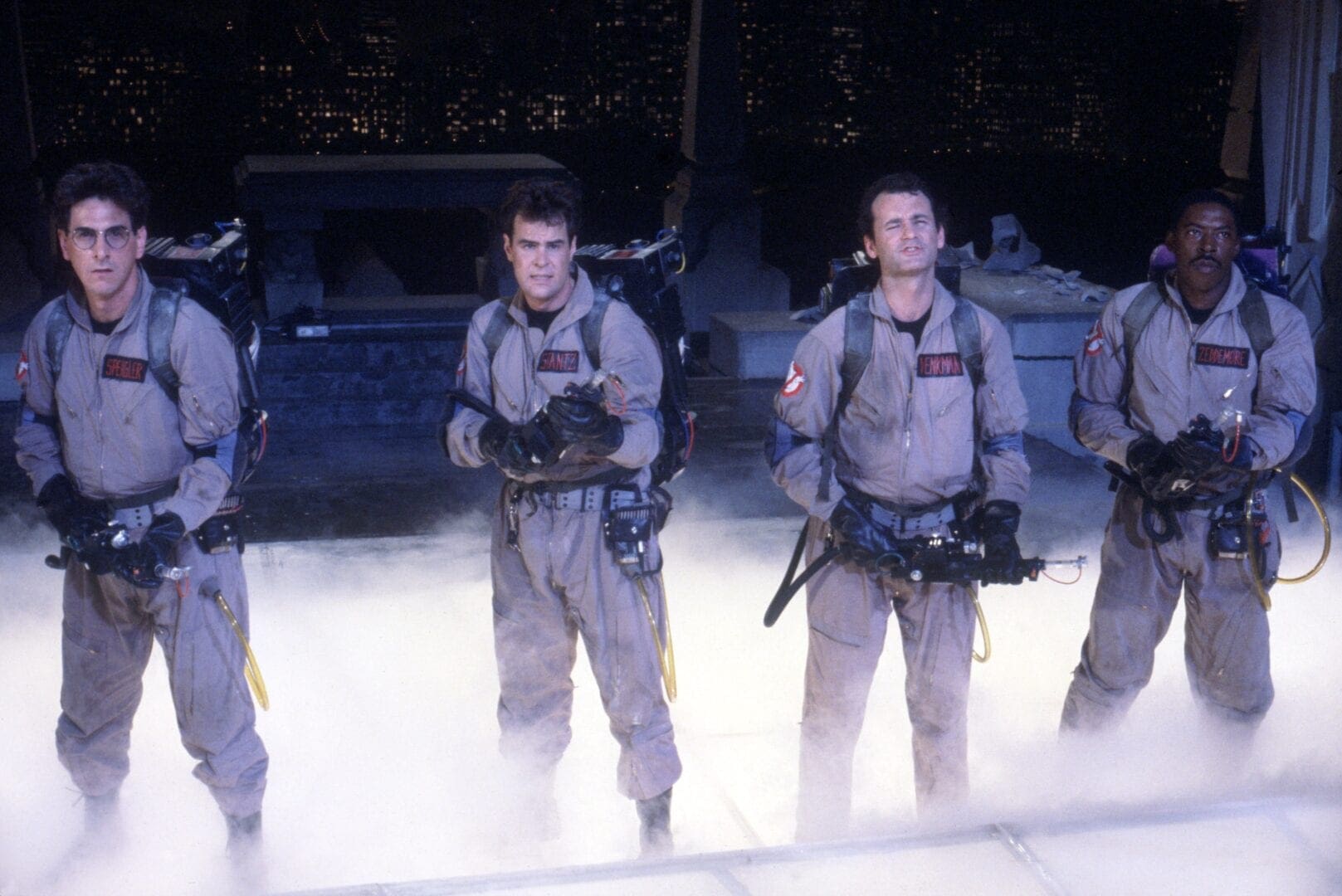 Something strange is returning to your neighborhood, something weird and it does look good! The 1984 horror comedy classic Ghostbusters returns to theaters Sun., Oct. 6, and Thurs., Oct. 10 — and we're giving away multiple pairs of free tickets!
The 35th Anniversary Fathom Event includes a special introduction reuniting key members of the iconic film, as well as newly unearthed and rarely seen alternate takes from classic scenes. Of course, the film stars Bill Murray, Dan Akyroyd, Harold Ramis, Ernie Hudson, Sigourney Weaver, Annie Potts, Rick Moranis, and William Atherton — and introduced us to the Stay-Puft Marshmallow Man!
To enter to win a pair of tickets (we will pick FIVE winners!) , we want to know: who you gonna call? On social media (Twitter @80sMovieGuide, Instagram @80sMovieGuide or Facebook @80sMovieGuide in the comments below, tell us who is your partner in paranormal pleasure – in other words, who will you bring to see the movie with you? Make sure we have a way to reach you by connecting it to your social media account. Extra entries for following, retweeting or posting this article on social media. Enter now!
Winners will be notified on Sat., Sept. 28. and we must hear back by noon Sept. 30 or we'll pick another winner. Your info is only shared with Fathom Events.