June 22, 2018
/
/
Comments Off

on Why THE KARATE KID is The Most Gen X Movie Ever Made: '80s MOVIES Podcast
Why THE KARATE KID is The Most Gen X Movie Ever Made: '80s MOVIES Podcast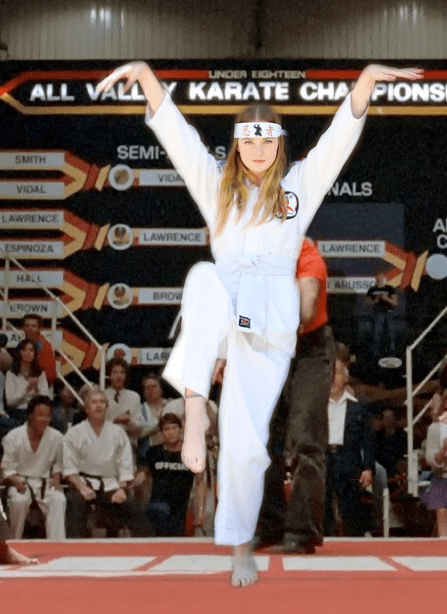 LISTEN TO THE PODCAST:
Today is the 34th Anniversary of The Karate Kid, a movie that continues to resonate with the kids of the '80s…and Millennials and Generation Z. The film about a bullied teen (Ralph Macchio) who is trained in self-defense by a wise, elderly karate master (Pat Morita) spawned sequels, a spinoff, an animated series, and currently, the fantastic YouTube series "Cobra Kai." Why does it work?
It's the ultimate fantasy: taking on and conquering a bully.
The magical mentorship/friendship/surrogate parent-child relationship between Daniel and Mr. Miyagi.
The Crane Kick finale
Another reason The Karate Kid resonated with '80s teens was that it represents how Generation X sees itself: an underdog, a latch-key kid who had to deal with life's obstacles without a parent around, and who succeeded through hard work. '80s MOVIES: A GUIDE TO WHAT'S WRONG WITH YOUR PARENTS podcast explores this and how today's teens view this movie today. Listen to the end: Gen Z co-host Riley Roberts (pictured above) gives substantial and shocking insight of what it's like to be a teen in today's drug-filled high schools. Click HERE to check out our comprehensive guide to The Karate Kid.