Yippee-Ki-Yay, We've Got DIE HARD 30th Anniversary Movie Tickets to Give Away!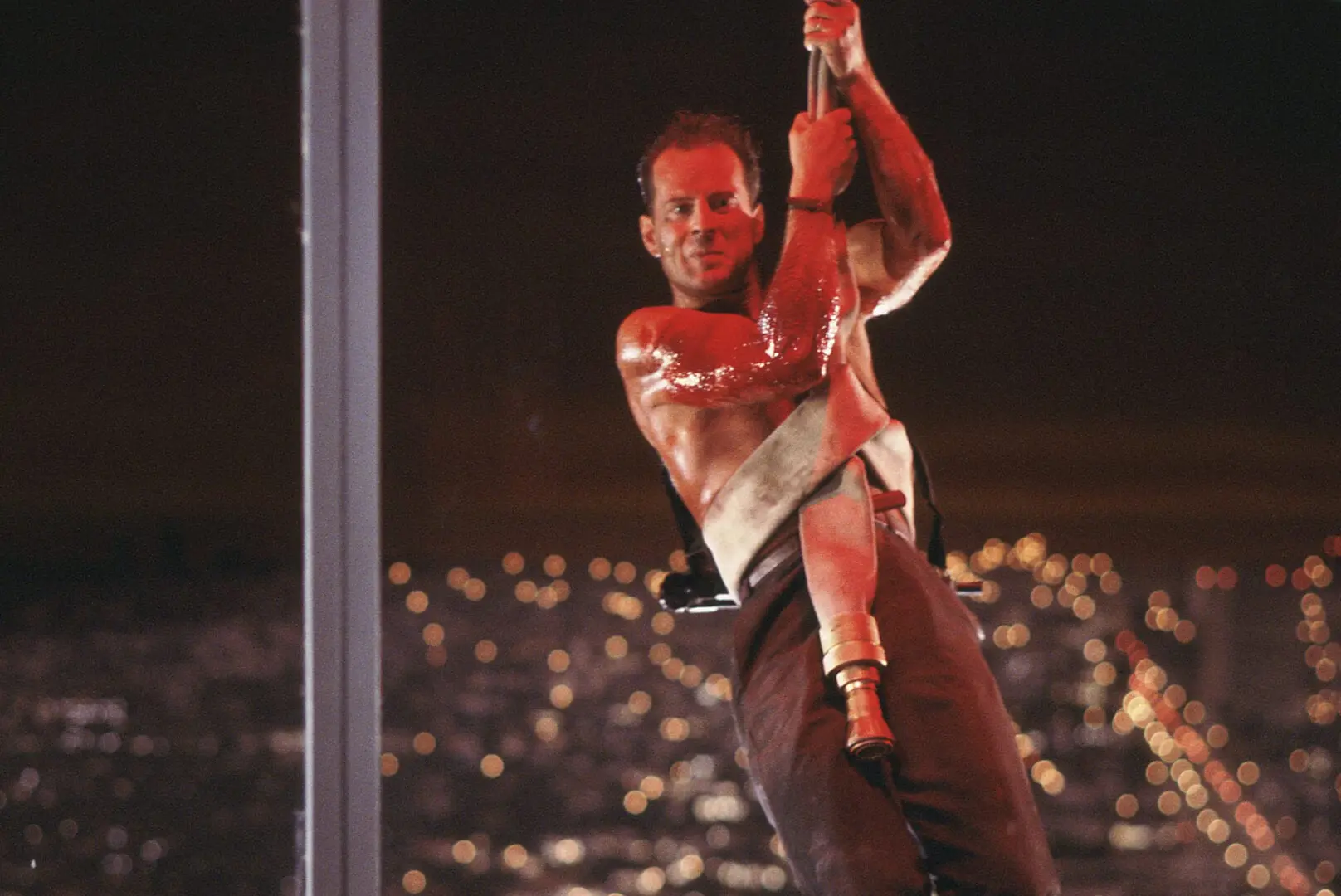 Congratulations to our winners! Robert Y. of Torrance, Calif.; Roger F. of Orlando, Fla.; Jim S. of Shadow Hills, Calif.; Andy G. of Plano, Texas; and Eff D. from Cincinnati, Ohio! Now, check out our next giveaway!
Is Die Hard the most action-packed Christmas movie ever made? Or the best summertime blockbuster set during Christmas? We've had 30 years to decide, but really, no debate should be final until you see the first cinematic adventure of John McClane (Bruce Willis) swing into Nakatomi Plaza on the big screen. And, '80s Movie Guide is here to help!
On Sunday, Nov. 11, and Tuesday, Nov. 14, Fathom Events and Turner Classic Movies present Die Hard as part of the TCM Big Screen Classics Series on more than 700 screens nationwide. TCM host Ben Mankiewicz will provide brand new commentary before and after the film to add perspective and insight. Then, you can move on to a new debate: is Hans Gruber the most real life frightening movie villain of all time?
We are giving away 5 pairs of tickets to the screening and location of your choice!! To enter to win, just interact with our social media @80sMovieGuide. You get an entry for every interaction, for example: Follow us (1 entry) and comment (1 entry) on Instagram, Like this Post on Facebook (1 entry), Like Our @80sMoviesGuide page on Facebook, Follow us on Twitter (1 entry), Retweet on Twitter (1 entry)…you get the idea! We will choose our FIVE WINNERS on Nov. 5 – enter now!
On both the 11th and 14th, Die Hard will play at 2 p.m. and 7 p.m. Tickets are available now at www.FathomEvents.com or at participating theater box offices.
We will update the site with the names of the winners. After you enter, watch for us to reach out to you on the morning of the 6th. If we can't reach the winner, we will choose another winner. Good luck and Yippee-ki-yay!