THE KARATE KID is Back & We're Giving Away Tickets!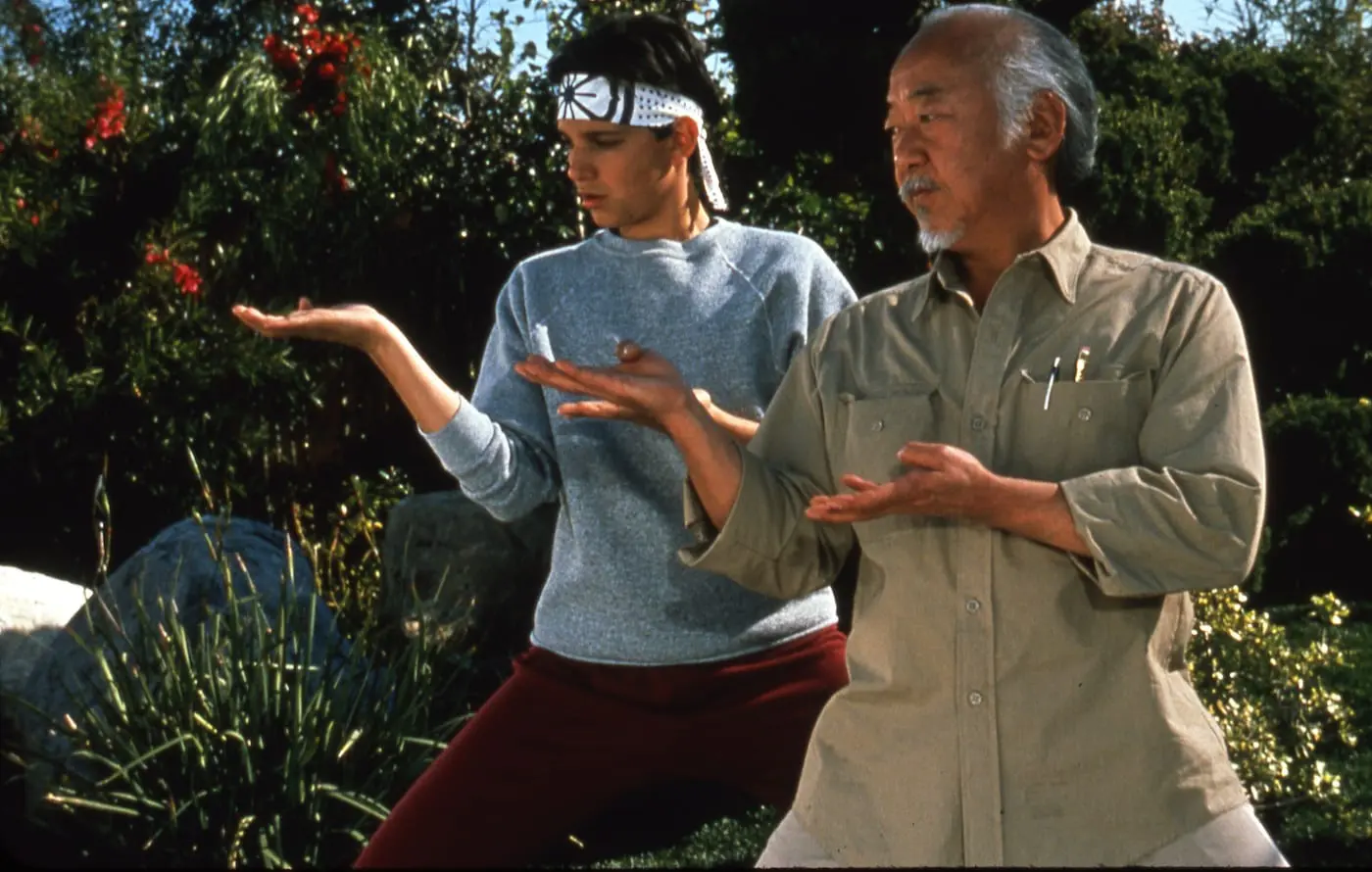 UPDATE: Winners have been selected. Congrats to Debbie D., Travis C., Crystal C., John C., and Elizabeth B.! Watch for our next give away!
been 35 years since Daniel-san crane-kicked his way into the hearts of Mr. Miyagi and moviegoers everywhere. So, as The Karate Kid enters its midlife crisis, it Waxes On with a new 4K Ultra HD Restoration and a return to movie theaters everywhere! On March 31 and April 2, the '80s bully revenge classic will be back up on the big screen (you could never keep it down, even if you sweep the leg). Better yet, the theater experience offers a sneak preview for Season 2 of "Cobra Kai" (which, in our experience of covering entertainment for 15+ years, is the best reboot to a film EVER…and that is not hyperbole).
You can buy tickets at Fathom Events or any movie ticketer…or you could WIN A PAIR from us! We will have FIVE WINNERS! So, you have a great chance of winning. To enter, follow us on Twitter or Instagram or Like Us on Facebook along with a Karate Kid message so we know you want the tickets. Already a follower? Share this page on your own social media account (even as a repost of our message). Every effort gets an entry. Things you need to know? 1. Tickets are only available at AMC or Regal theaters, so be sure you have one near you that's showing the film. 2. We pick the winner on March 22 and will need to secure the winner's information to pass on to Fathom no later than Monday, March 25.
Get all caught up on what went on behind the scenes by checking out The Karate Kid page here at '80s Movie Guide. You could spend your time trying to catch a fly with chopsticks…or you could enter now!