May 8, 2020
/
/
Comments Off

on VALLEY GIRL Remake Review: While It's a Miss and a Mess, it's Still an Ideal 2020 Mother's Day Movie
VALLEY GIRL Remake Review: While It's a Miss and a Mess, it's Still an Ideal 2020 Mother's Day Movie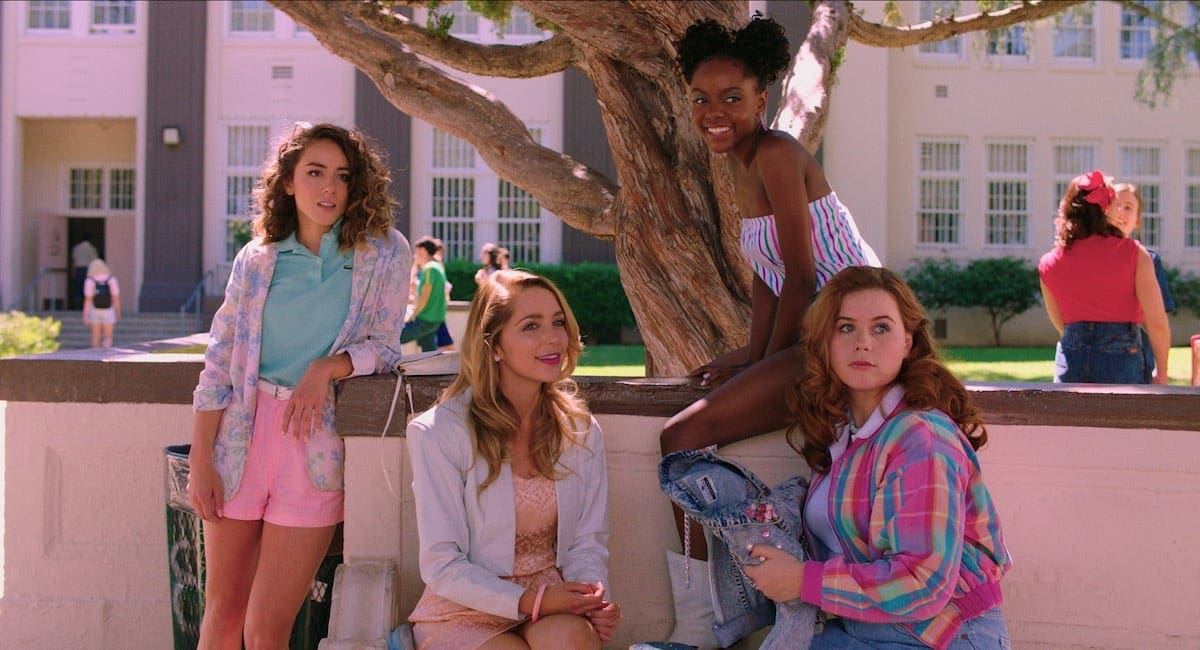 The VALLEY GIRL musical remake – or is it a sequel? – is now on digital! We were invited to see it ahead of time: so, what's to know?
THE GOOD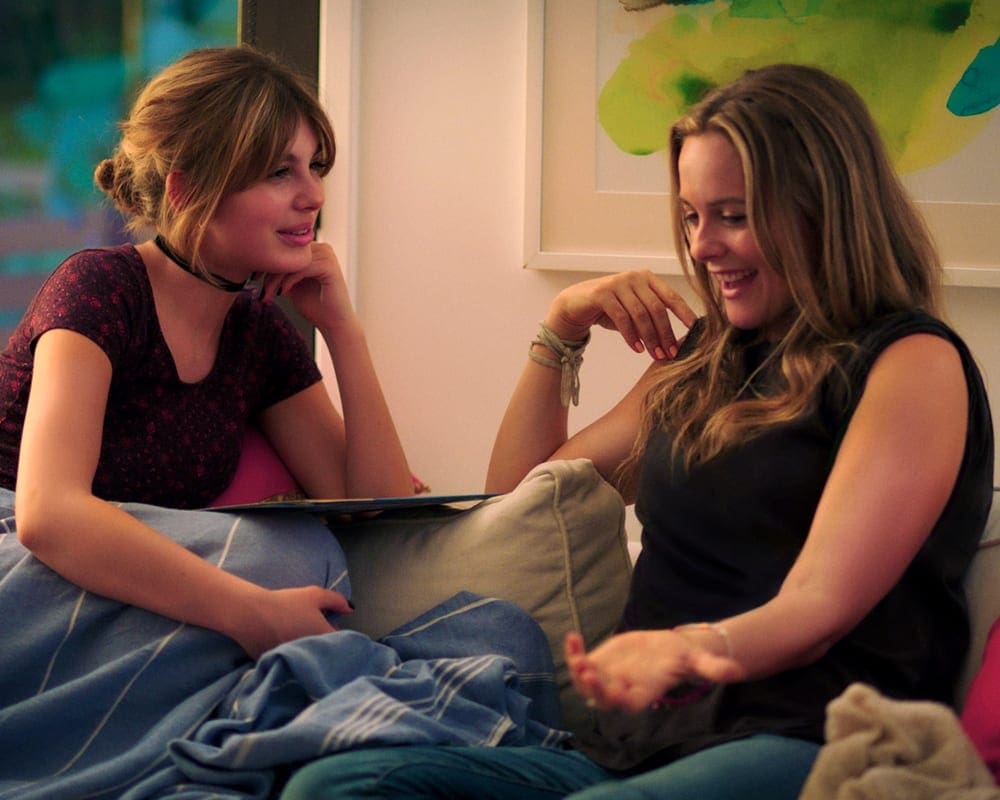 It's a perfect mother-daughter movie. Alicia Silverstone plays adult Julie, now a mother herself. Her daughter is having boyfriend issues that look to interfere with her life choices, so mama opens up about her teen romance with punk musician Randy (yeah, Randy was New Wave in the original, but they make up for it in the soundtrack). She helps her daughter to see that the relationship had value: it helped her grow as a person, think independently, and made an overall positive impact it made on her life. It capitalizes on the '80s nostalgia we are experiencing and the '80s idealism our kids are feeling (and, this presents a sanitized version of the '80s). The film creates a perfect conversation starter for us to talk to our kids about our experiences – the '80s, prom, high school life, or how teen friends can be the best and the worst, sometimes at the same time. At our house, we made an '80s Movie Night with snacks only available in 1983: sushi, microwave popcorn (Pop Secret or Orville Redebacher!), Diet Coke, bottle root beer, and Reese's Pieces.
Cameos from Deborah Foreman, E.G. Daily, and Heidi Hollicker are sprinkled throughout. Also – those moments from the original that don't hold up (for instance, Randy doesn't hide out in the bathroom like a sex offender, and Fred doesn't chase Stacey around the car trying to molest her, etc.) don't make it into this version. Why? Because these are Julie's memories — and those moments don't factor in.
The music is insanely AWESOME! Men at Work, Missing Persons, Adam Ant, The Cure – the new wave soundtrack is a jaw-dropper of the best of the '80s – and the best of MTV! The choreography comes from La-La-Land's choreographer, Mandy Moore.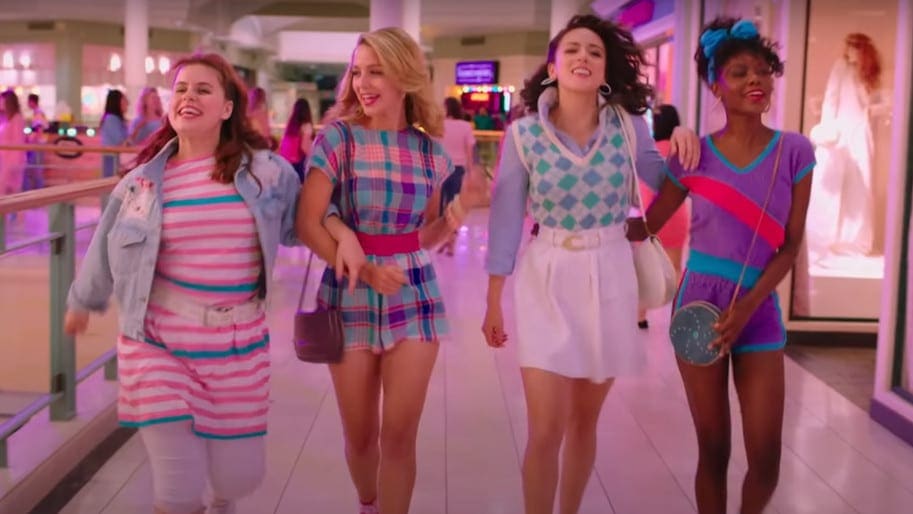 The wardrobe is accurate. It's not easy to get '80s clothes right – we know, as we try to replicate them for our Instagram photos. These styles are very specific and there's nothing out there like it. Costume designer Maya Lieberman nails it. Don't expect Valley Girl to get any awards love, except maybe, hopefully, in this category. Lieberman deserves recognition for her painstaking work that delivers 1983 fashion accuracy.
Some moments are nods to Martha Coolidge's original vision. As relayed in our guide to the making of Valley Girl, Coolidge discussed that she wanted to hire a black actress as one of Julie's "val" friends, as she'd observed that valley teens of color took on the affected behavior and voices as much as their white counterparts. She was stopped by the men who ran the production company, who insisted the primary cast be exclusively white. They also insisted on several scenes with nudity — that's also cut out of this new version.
THE BAD
The cast can't sing. While a good portion of the music is from the original artists, the cast sings a lot of covers — this is a musical! It's problem is one that often haunts musical movies: the vocal range for these actors isn't necessarily suited to these songs. Can we all agree there's a reason a-ha's "Take On Me" isn't a karaoke favorite? Those are some impossible notes to hit. Overall, the musical portion is an ear bleeder that ruins some beloved tunes.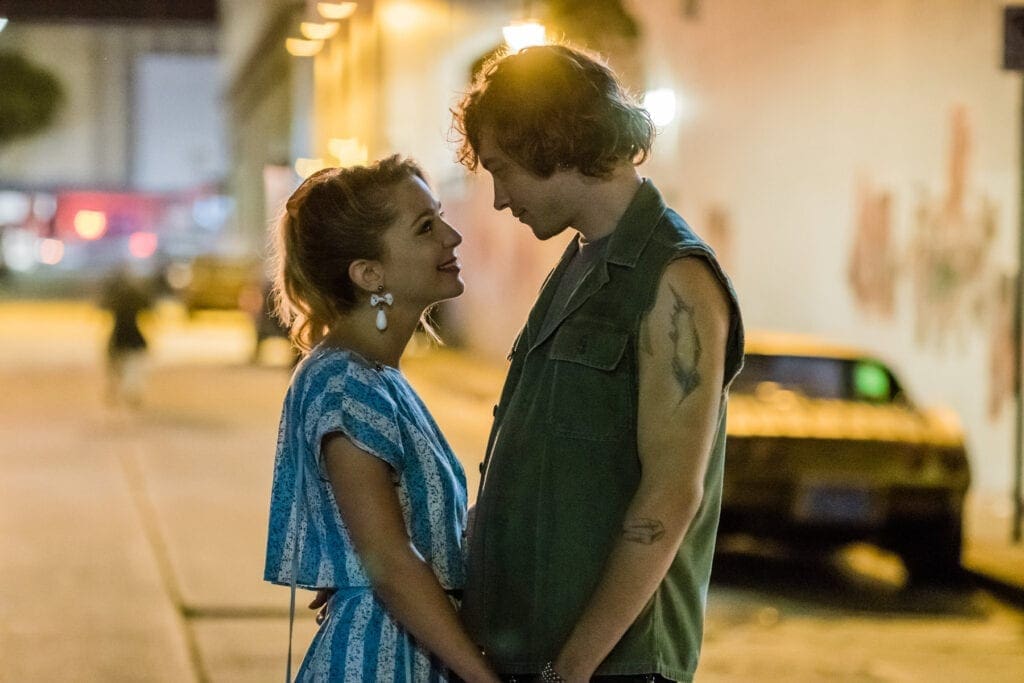 They're no Nic Cage and Deborah Foreman. While 2020's Julie (Jessica Rothe) and Randy (Josh Whitehouse) certainly have their own appeal — the two exchange looks that can relay the intensity of a new romance — it's not as believable as the original. And, there's a reason! The adoring looks between Deborah Foreman and Nicolas Cage were authentic. The fictional couple was crushing hard on each other throughout the shoot, their chemistry was palatable because it was real.
We didn't say that. The Val Speak is fairly on target, and kudos to the cast for expressing it with believability. However, we gotta call Amy Talkington out on one thing: at one point, Julie says "as if." This term came from Clueless in the '90s. No one said this in 1983. Perhaps this is a nod to Silverstone's inclusion, but it doesn't come off that way. And, "rad" was a surfer term, it wasn't something girls were saying too often at this point. It's a term that's actually grown in use through the decades. But, this is nitpicking.
It doesn't truly capture the '80s. This is a pastel pop picture perfect idea of what the '80s were like. Director Rachel Lee Goldenberg has shown she has the personality to create comedic films, but she just doesn't capture this decade with any realism. This is the coloring book version of the punk movement.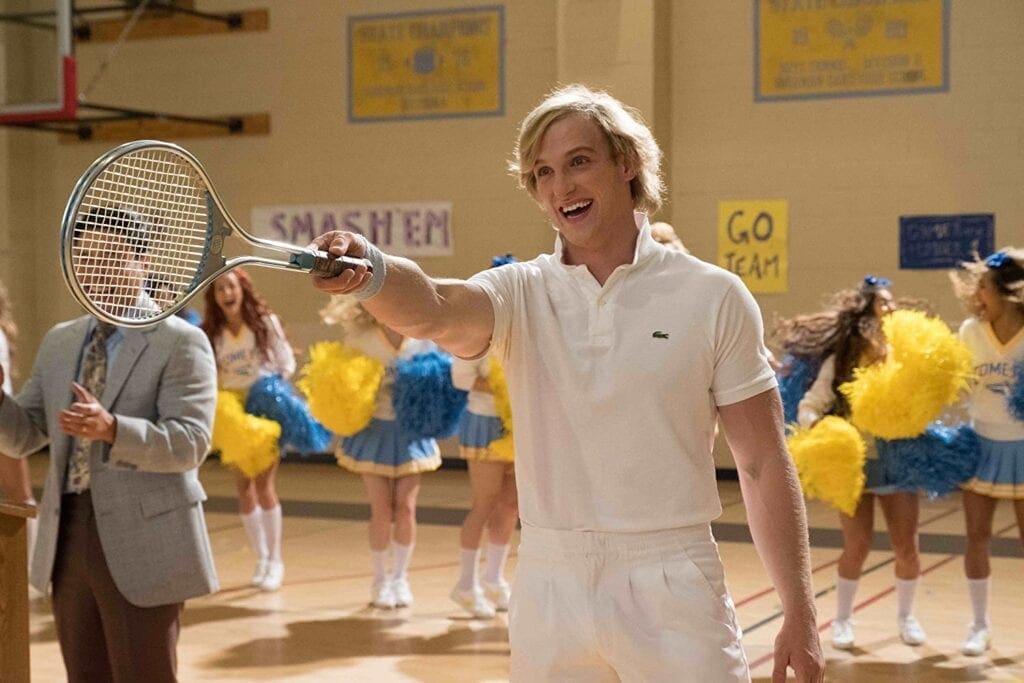 Logan Paul. The YouTube degenerate plays Julie's Biff boyfriend from the Valley (named "Mickey" so that Toni Basil's song can be sung by Disney Channel star Peyton List, who is otherwise completely cut out of the film despite having star billing). Paul's repulsive antics have made him a polarizing figure and he's credited for pushing this film on the shelf for two years. If you know his history, his presence can make it hard to enjoy the film.
OKAY, SO SHOULD I SEE IT OR NOT?
Overall, this isn't a GOOD movie, but it's still a lot of fun and it's a ride through memory lane. And you know what? In 1983, critics and parents didn't think Valley Girl was a good movie, either.