'80s Movies You Can Watch with Your Kids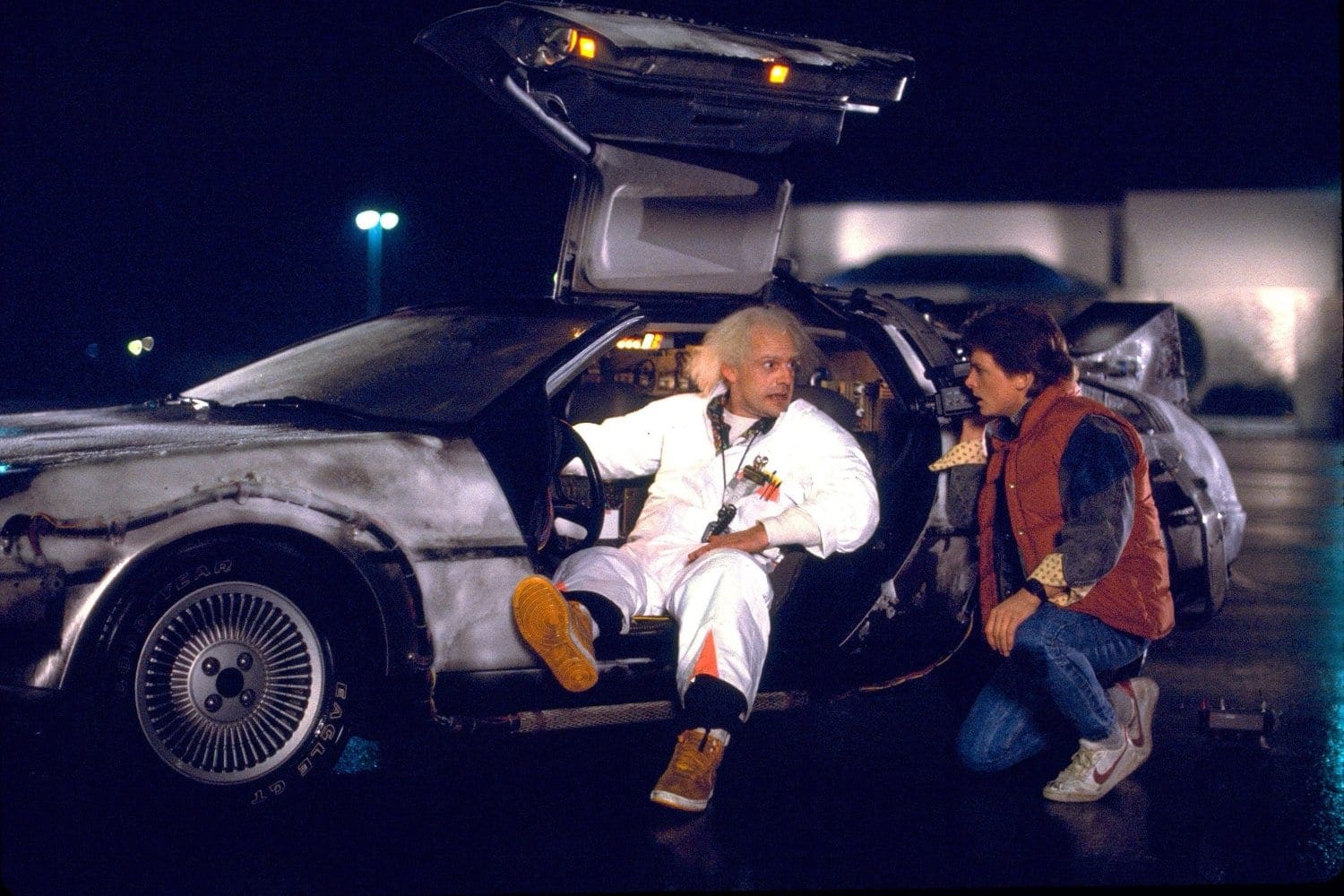 Forced locked down does have its advantages: your kids have no choice but to hang out with you! Every night is movie night and it's tempting for parents to want to share the classics they grew up with. Warning: it's a trap. They don't make 'em like they used to, and with '80s movies, that's for good reason. The '80s were a crossroads: the MPAA ratings weren't yet reliable, rebellion against all our institutions was rampant as was drug use, we were coming off the sexually excessive '70s, self-exploration was a trend, and women went to work, so no one was watching the kids. Above all else, it was our most politically incorrect decade. But still, those movies were pretty great, right?
The Plugged In Parent Cheat Sheet asked me for a list of the best '80s movies that are safe to watch with your kids. It's nearly impossible to find an '80s film that doesn't hit a pothole – but here are your best bets. Just remember, if you discuss the iffy content with your kids, it helps them to think critically and independently and can negate the impact. If you think I missed one, add it in the comments below. And, subscribe to the new Plugged In Parent Cheat Sheet newsletter which is designed to help parents make the best of the Stay at Home orders!
FOR CHILDREN:
The Muppet Movie (1979). Okay, a year before the '80s, but close enough. The Rainbow Connection is about the lovers and the dreamers…and it does feature a romance and kissing between Miss Piggy and Kermit who sip wine, but you know, they're puppets. Some bad guys use guns and a muppet has a proclivity toward explosives, but this is one of the least concerning films of the era. (Disney+)
Honey, I Shrunk the Kids (1989). This film is a fun adventure, although the kids do run into some serious peril. Since this is sheer sci-fi fantasy, on a home screen, shouldn't cause too many worries…although, remember, their ant pet does die protecting them from a scorpion – so if you avoid movies that create upsetting moments, then you might skip this one (or at least that part). (Disney +)
The Princess Bride. The torture machine, the shrieking eels, and Inigo's drinking problem – is this one okay? The story is all set in a fantasy world – it's clear it's a book and not real. The moments of peril are so temporary or fake (like the ROUS), it's unlikely to create fear. Buttercup isn't as empowered and tough as we now prefer our female heroines to be, but again, the story is a fairy tale and it's an opportunity to discuss how things have changed. As for when "the Dread Pirate Roberts" raises his hand to Buttercup with a threat…just add in that he's playing a part (as is later explained), I think we all know Wesley would never think striking a woman is okay. As for Buttercup's "perfect breasts," well, at least he uses the correct terminology. Ages 8+. (Cinemax on Amazon)
Pee-Wee's Big Adventure (1985). Perhaps because Paul Reubens made a TV show for little kids, this one is more devoid of dangerous material. That said, it's hard not shudder now on many levels about the character "Large Marge" – both the name (although she's not obese) and the scary Beetlejuice Meets Beeker from the Muppets creature that she becomes. On a smaller screen, this can be less frightening but for most kids, fast forward through this scene starting once you're introduced to the trucker character. (Roku)
The NeverEnding Story. There's nothing better than a film that encourages reading. Like The Princess Bride, it's clearly a fantasy that is in a storybook so the frightening moments are less impactful. Like Honey, I Shrunk the Kids, an animal that the viewer has become attached to dies. (IMDb TV)
Flight of the Navigator. The '80s did love its time travel movies and this is one of the more innocent entries. Like most '80s movies, there's profanity – although compared to many other of the era, it comes mostly from adults. However, kids use words that we no longer find acceptable today like "retarded." (Disney +)
Xanadu (1980).This roller-skating romance isn't good by any means, but it's pretty clean. And, to that end, there's something so captivating about this follow-your-dreams film that even if it's technically terrible, it's magnificent. (HBO Now, HBO Go, Showtime on Amazon)
The Little Mermaid (1989). Today, we recognize Ariel is a spoiled and entitled brat who disobeys her father. However, that teen notion that they know better than parents is real and so for parents who point it out, there's a legitimate conversation this can spur about unintended consequences. (Disney +)
FOR TWEENS AND TEENS.
Keep in mind, there's nary a live-action film made in the '80s that doesn't have swearing in it.
WARNING LABEL FILMS:
As much as '80s films are SO WRONG in so many ways, you can make them so right by using them as a dialogue starter with your kids. It's what my daughter and I do on our podcast, '80s Movies: A Guide to What's Wrong with Your Parents (on iTunes and Stitcher). As society has evolved, teens now are more aware and willing to call out inappropriate content or bad messaging, so let the conversation starts with letting your kid tell YOU what's messed up.
Here are some great ones to fuel conversation but the messages are worthy of a headslap.
Ferris Bueller's Day Off (1985). This is the lone John Hughes movie on the list…for good reason. You may love his movies but they are shockingly inappropriate as a general rule. A LOT of swear words in this film, and of course, this film inspires skipping school (I, for one, did in 1985 after seeing this movie). But, during these times, teens are wistfully wishing they could go back to school, so if anything, now is the time. (Netflix, Freeform, Sling)
Big (1988). For kids anxious to grow up, it's a good reminder to appreciate your childhood. Again, some profanity and then there's the horror if you're thinking it through that when Josh has sex with his co-worker, he may look like a man, but he's still 12. (HBO Now, HBO Go, Cinemax on Amazon, DirecTV)
The Lost Boys (1987). Okay, this is the biggest leap on the list and I'm only recommending if you plan to talk about it during/after the film. This horror film isn't as scary as it was then and – if you can read between the lines, blood was a metaphor for drugs. Notice that all the drinking and drug references are portrayed negatively (the beach side partiers are "dinner" for the vampire gang, and the only person who smokes pot is Grandpa so, you know, it's not cool but something OLD people do – cool kids in the 80s weren't smoking pot). This is another film that shows bad boys as sexy, but this one has a better moral: the guy who everyone tells you to stay away from you really should stay away from. As the '80s got more and more homophobic as the decade went on, movies were always focused on heterosexual love, and is the case with The Lost Boys, BUT…for LGBTQ kids, there is some subtext that director Joel Schumacher indicates is there for them. (Shudder on Amazon).
Our site, 80sMovieGuide.com, is dedicated to looking back at '80s films through a modern lens. Before streaming that film you love, please check us out for what you need to know or go to CommonSenseMedia.org (whom I write for) as they are a reliable parent resource for evaluating entertainment.