Podcast: PURPLE RAIN taught love is colorful — purple…black…and blue.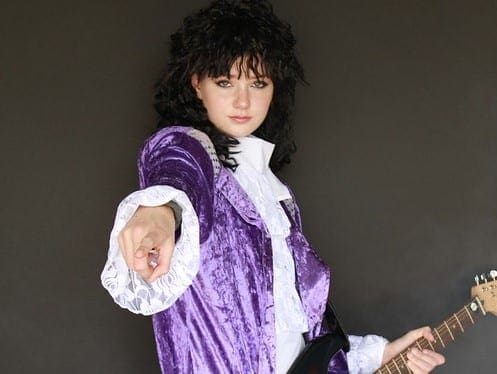 Prince and The Revolution created a musical and music business revolution with the semi-autobiographical Purple Rain that may very well be the best music video of all time. In the movie, Prince tells us, "Baby, I'm a Star!" But, at the same time, he mimics the same abusive behavior toward girlfriend Apollonia and creative control over Wendy and Lisa as his father shows toward his mother and toward him. The idea of the film may have been to demonstrate the growth of the character as he breaks the cycle of violence – except we never see that. In our latest episode of the '80s Movies: A Guide to What's Wrong with Your Parents podcast, co-hosts Tara McNamara, Gen X, and Riley Roberts, Gen Z, look back at this film's shocking misogyny, sexual quid pro quo for career guidance, and the demonstration to a generation of kids that you should love and stay with that talented genius, even if he knocks you around when you get out of line.
Podcast is also available on iTunes and Stitcher: check it out and subscribe!